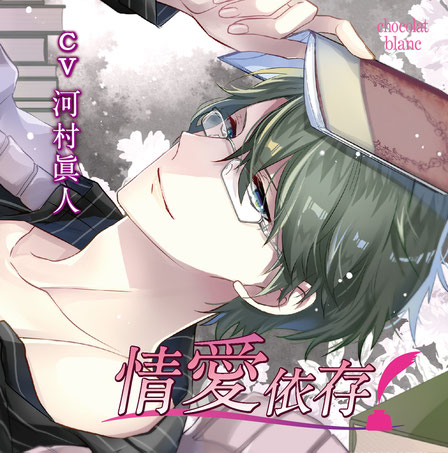 » Title: 情愛依存
» CV: Masato Kawamura
» Release Date: 2019.05.08
» Label: chocolat blanc
» Type: R18 Drama CD
※Enjoy my content? ❤ Please consider supporting me by donating and/or shopping using my affiliate links, it's greatly appreciated! 😘
Synopsis↴
One day, while you're studying in the library as usual, you meet the best-selling author, Shigure, as if it were by fate. It was love at first sight for you, and he suggests,
"Do you want to work under me as my secretary?"
Being scouted like that makes your heart pound with excitement. However, what awaited you was an unreasonable and challenging life as the secretary of a perfectionist and sadistic man. Love stories are not his strong point and when he needs to write one, he begins to make unreasonable demands.
"Naturally, those who have experienced love are the ones that can write about it with ease. Starting today, you will be my woman —……"
Character:
Ryuu Shigure, 27 years old.
He is a best-seller author. His smile makes him look like a lovely, and kind good-looking man. However, in reality he's an eccentric sadist and perfectionist. He causes trouble to his publisher and secretary because once he becomes particular about something he will not stop. The suspense and mystery genres are his strong point, but his publisher asked him to write a love story because of the many female fans he has due to his good looks. One day, he meets the heroine by chance and hires her as his secretary, in reality, it's so that he can gain experience with love.
---
※Enjoy my content? ❤ Please consider supporting me by donating and/or shopping using my affiliate links~ It's greatly appreciated! 😘
※Please DO NOT REPOST, RETRANSLATE, OR USE my translations in any way without permission. Translation may not be 100% accurate.