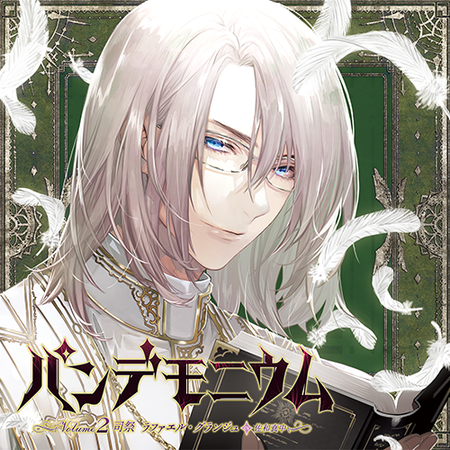 Title: 「パンデモニウム」volume2 司祭 ラファエル・グランジュ
Release Date: 2019.06.26
CV: Manaka Sawa
Label: GOLD
Type: R18 Drama CD
Synopsis↴
There are "devils" running rampant in the town—
An exotic atmosphere can be felt in the beautiful town of Kosaka. But devils that tempt, corrupt, and feed on human souls dwell in that place. The ones who seduce, the ones who are seduced, and the ones who want to put an end to it. Today too, everyone's thoughts will be interlaced once again.
Vol. 2 Shisai Rafael Grunge (CV. Manaka Sawa)
You are a sister affiliated with the church and receiving direct training from the priest, Rafael, in order to become an exorcist. So far, you've been the only one that's made it through the daily rigorous training which has proven to be too much for many sisters. At last, you've reached the final stage of training. In order to rescue the humans corrupted by the devils, you must learn the skill of using a greater pleasure against the devils――It was the training for "sexual skills". Your innocent self will receive sacred and erotic teachings from Rafael, who has both feelings and respect for you.
---
※Please consider donating if you enjoy my translations. You can also show your support by shopping using my affiliate links. It's greatly appreciated! (◕‿◕)♡
※Please DO NOT REPOST, RETRANSLATE, OR USE my translations in any way without permission. Translation may not be 100% accurate.