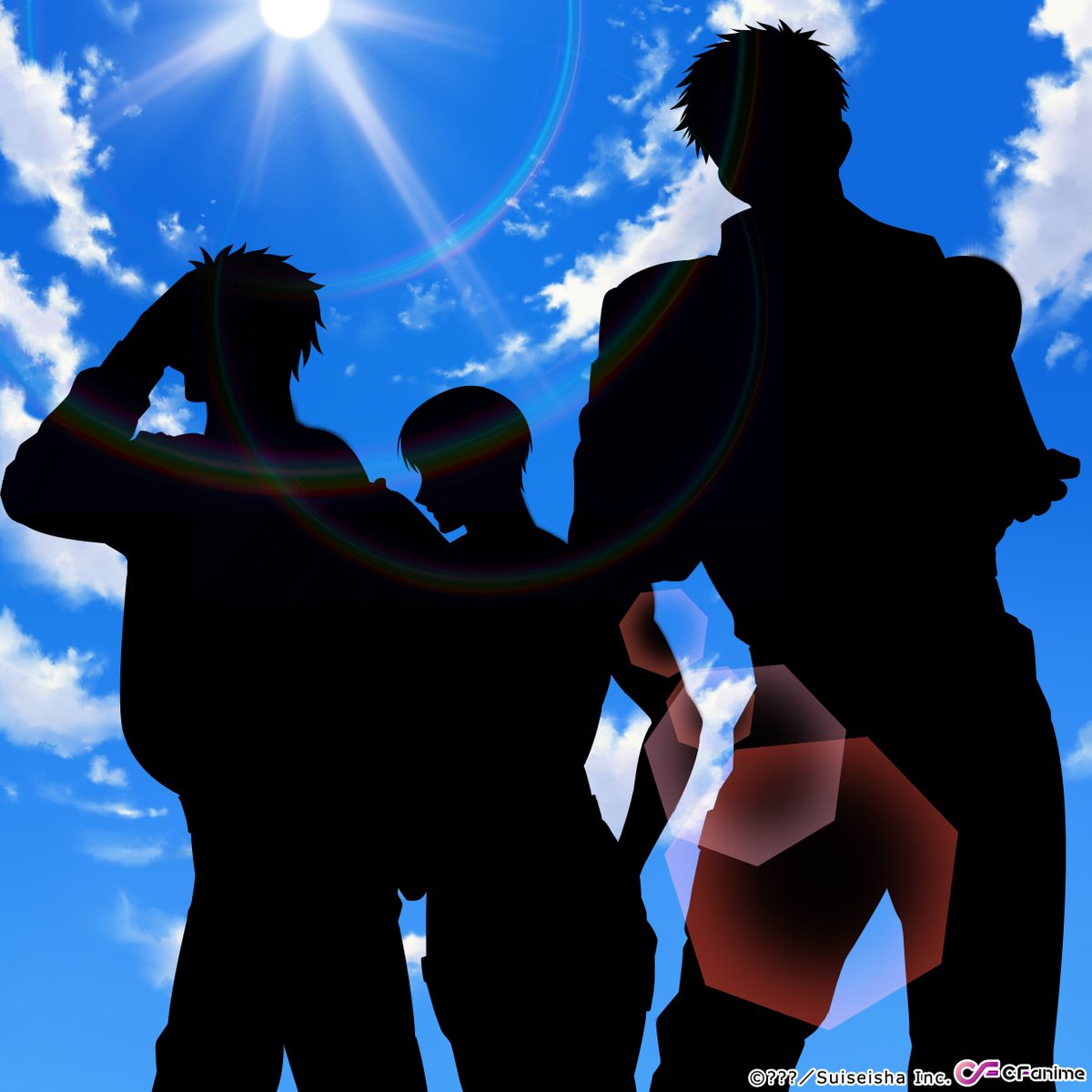 I have great news: It's going to be a TL one!
I thought it was going to be a BL when I saw the image (all guys, right?) 😂 but I'm glad it's a TL lol I don't want to get too excited, but I think it's Yubi Chara (which was my guess last season) 👀 Oh gosh, I'm not ready if it is! Nothing is confirmed yet, but I'll give you a small preview of Yubi Chara just in case:
Ryo, the heroine, is gorgeous! You might like her if you're into strong-willed heroines. (I mean, she's strong-willed except when Souma makes her lose herself with passion lol)
& her man Souma…Oh my 💦💦💦 You'll see what I mean in just a bit. 😉 He is childhood friends with Ryo and he's a flirt. (He's also a firefighter btw)
---
Ikemen, Ikemen everywhere! Just look at them 👀 A feast for my (our) eyes. If you look closely, you might notice that the three mysterious silhouettes from the image that was posted by ComicFesta closely matches 3 of them. I know that one definitely looks like Souma's, another like the one with the cap, and I think the 3rd one might be the one with the ball lol
---
Oh Souma 💦💦💦 Them muscles are too sexy 🤤
So there you have it. Maybe you'll also hope that it's Yubi Chara after that "preview" lol Though nothing is confirmed yet, whether it's Yubi Chara or not: I've only read Ch. 1 and DO NOT plan to read it until much, much later. I DO NOT want any kind of spoilers! PLS!!!
---
※Again, please note that nothing has been confirmed yet, this is just my guess based on the image!!!※