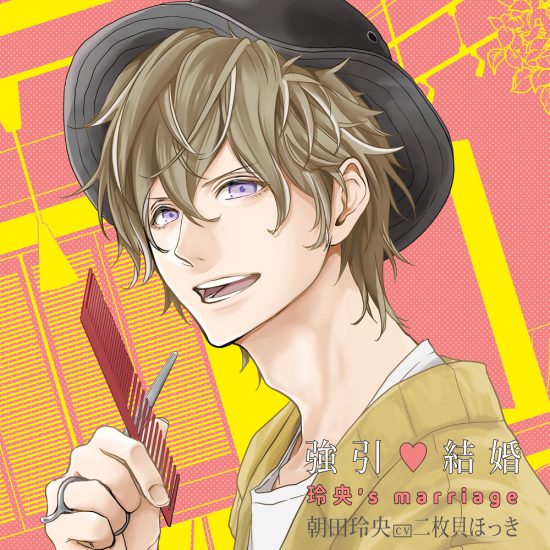 » Title: 強引♥結婚 玲央's marriage
» CV: Hokki Nimaigai
» Release Date: 2019.08.28
» Label: Vanilla recipe
» Type: R18 Drama CD
※Enjoy my content? ❤ Please consider supporting me by donating and/or shopping using my affiliate links~ It's greatly appreciated! 😘
Synopsis↴
Of course I'm being greedy….it's because I want you.
You're a romance author and you're currently suffering from writer's block. As means of getting reference material for your writing, you make a sudden 1-year marriage proposal to Reo, the head staff in the salon you often visit. At first, Reo is surprised, but then he says he'll marry you if you let him cum inside you during sex…
---
※Enjoy my content? ❤ Please consider supporting me by donating and/or shopping using my affiliate links~ It's greatly appreciated! 😘
※Please DO NOT REPOST, RETRANSLATE, OR USE my translations in any way without permission. Translation may not be 100% accurate.