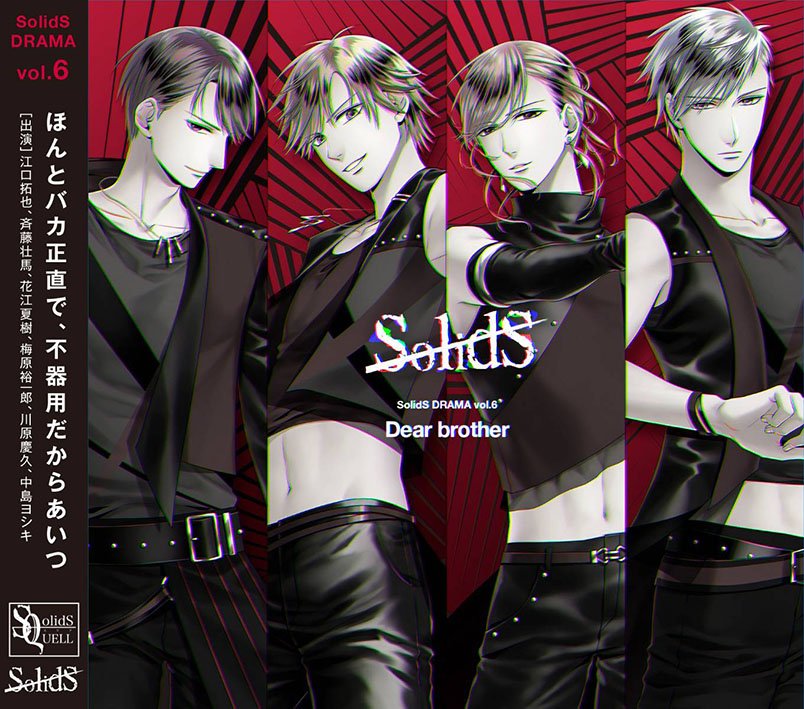 Title: SQ SolidSドラマ6巻『Dear brother』
Release Date: 2019.07.26

Type: Drama CD
Synopsis↴
He's truly such an honest and clumsy one. 
One day, while Shiki's in a slump, there's a sudden visit. The SolidS members and their manager Haiduki had already taken action to help their helpless song writer overcome his slump. At that moment, their savior appeared before them……Keito Takamura, Shiki's younger brother.
---
※Please consider donating if you enjoy my translations. You can also show your support by shopping using my affiliate links. It's greatly appreciated! (◕‿◕)♡
※Please DO NOT REPOST, RETRANSLATE, OR USE my translations in any way without permission. Translation may not be 100% accurate.