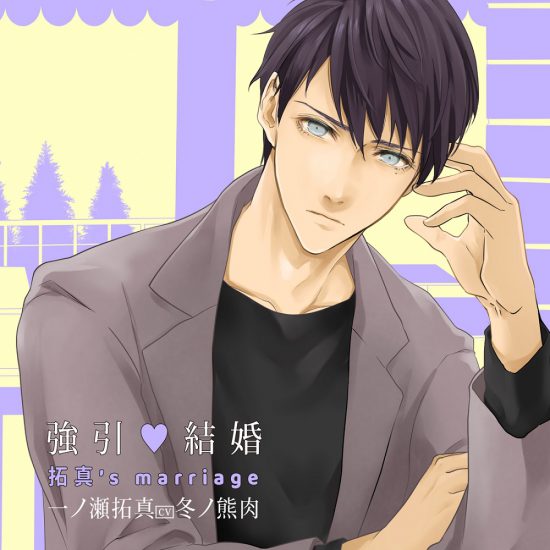 » Title: 強引♥結婚 拓真's marriage
» CV: Kumaniku Fuyuno
» Release Date: 2019.09.25
» Label: Vanilla recipe
» Type: R18 Drama CD
※Enjoy my content? ❤ Please consider supporting me by donating and/or shopping using my affiliate links~ It's greatly appreciated! 😘
Synopsis↴
You're on a date with Takuma whom you met via a matchmaking agency. During your date, Takuma suddenly proposes to you. You give him an OK since you're attracted to him. However, some time after you overhear Takuma speaking on the phone as he tells the person at the other end of the line that it's a "fake marriage"…!?
---
※Enjoy my content? ❤ Please consider supporting me by donating and/or shopping using my affiliate links~ It's greatly appreciated! 😘
※Please DO NOT REPOST, RETRANSLATE, OR USE my translations in any way without permission. Translation may not be 100% accurate.