Tennenouji's Experimentation ADV Game "Friendly Lab" to be released in December!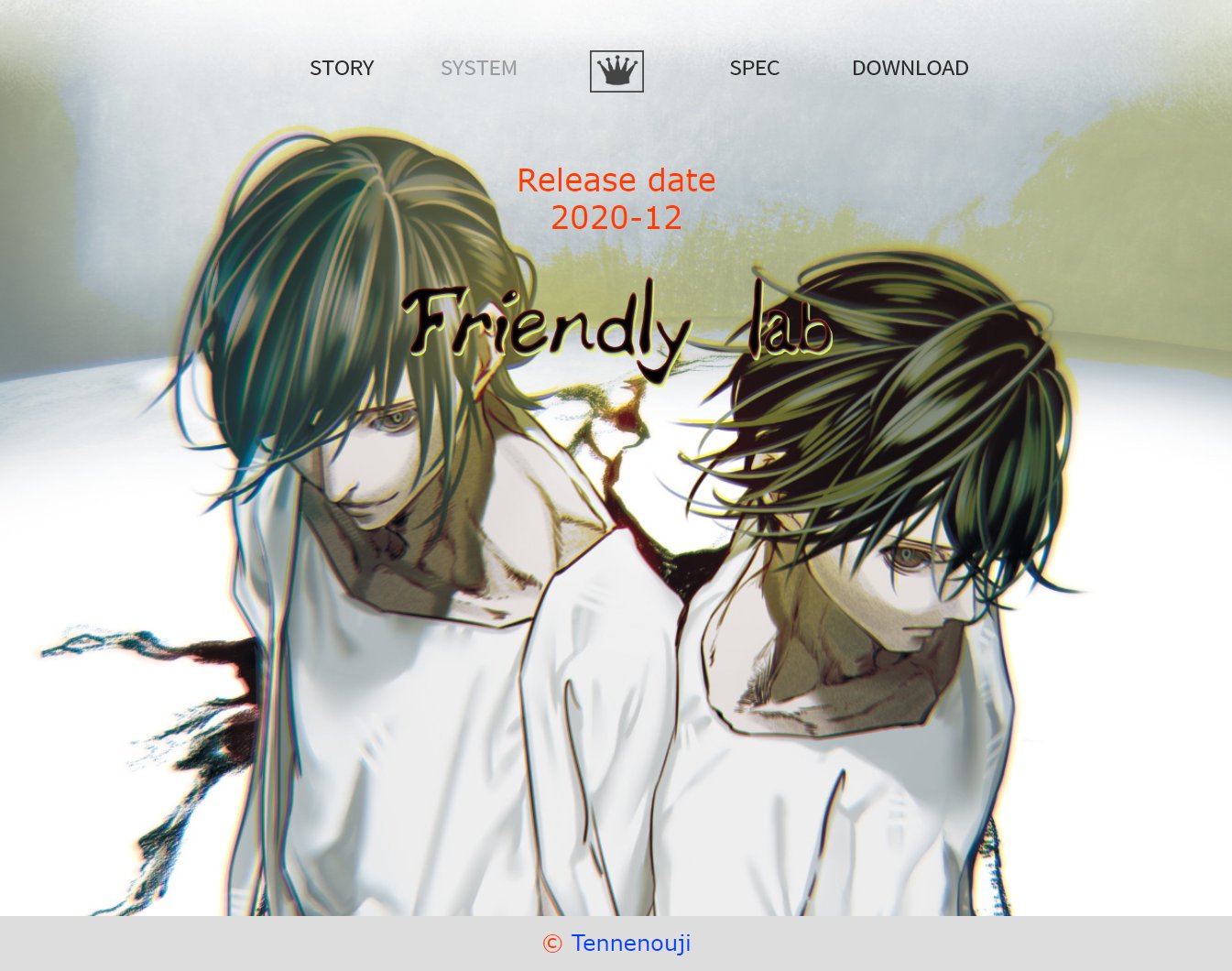 » Title: Friendly lab (フレンドリーラボ)
» Release Date: 2020.12
» Developer: Tennenouji
» Genre: Experimentation ADV Game
» Rating: —
» Platform: Mobile
※Unless otherwise stated, this game is only available in Japanese.
SYNOPSIS↴
Welcome Researcher.
We have asked two test subjects to take part in a humane experiment
This is not intended to let them escape.
The purpose of this experiment is to record "how the researcher's interference affects the test subjects." It is a safe and humane experiment with absolutely no coercion, orders, or torture. The experiment will be recorded automatically and cannot be redone.
CHARACTERS:
Nishi-kun
One of the test subjects chosen for the experiment. He gets along very well with the other test subject Higashi-kun.



Higashi-kun
One of the test subjects chosen for the experiment. He has a really good memory, but currently suffers from amnesia. He is an airhead that doesn't show many emotions and rarely gets angry.
---
Enjoy my content? Please consider supporting me by donating or shopping using my affiliate links. It's greatly appreciated! ♡
You can shop for digital drama cds, manga, games & more on DLsite!
Please DO NOT repost, retranslate, or use my translations in any way without permission. Translation may not be 100% accurate.