There were 3 announcements made during B-PROJECT THRIVE LIVE 2020!
The B-Project anime is getting a 3rd season!
THRIVE LIVE 2020-MUSIC DRUGGER- will be available on Blu-ray & DVD!
A game for the Nintendo Switch called B-Project Ryuusei * Fantasia is in the works!
You have no idea how excited I am for all of this! I was pretty devastated after the mobile game was shut down a few months ago, so all this content makes me happy! It sucks that the new game will be a Switch release because I have no plans of buying one, but we will see 😂
B-Project Anime 3rd Season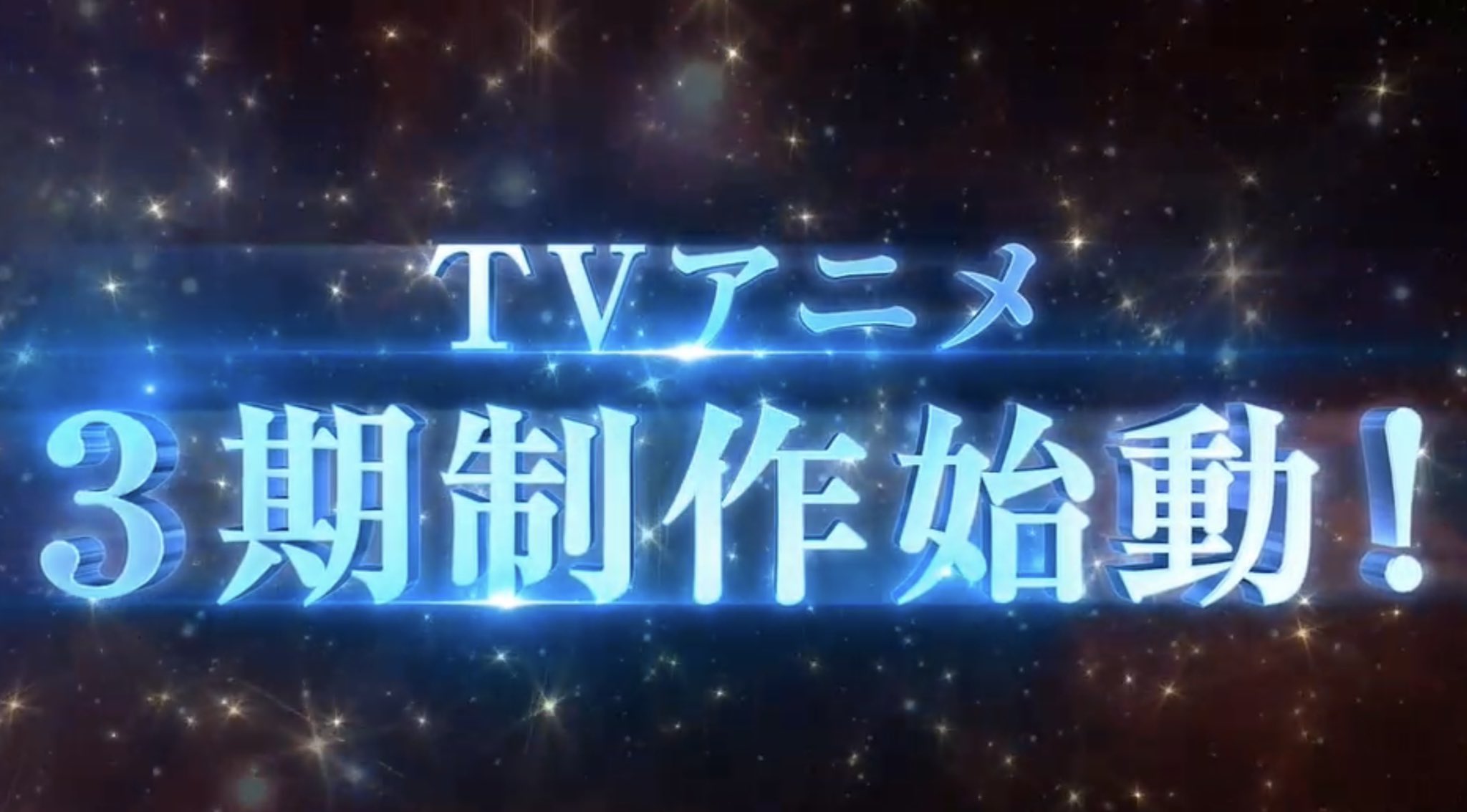 Blu-ray & DVD: B-PROJECT THRIVE Live 2020 -MUSIC DRUGGER-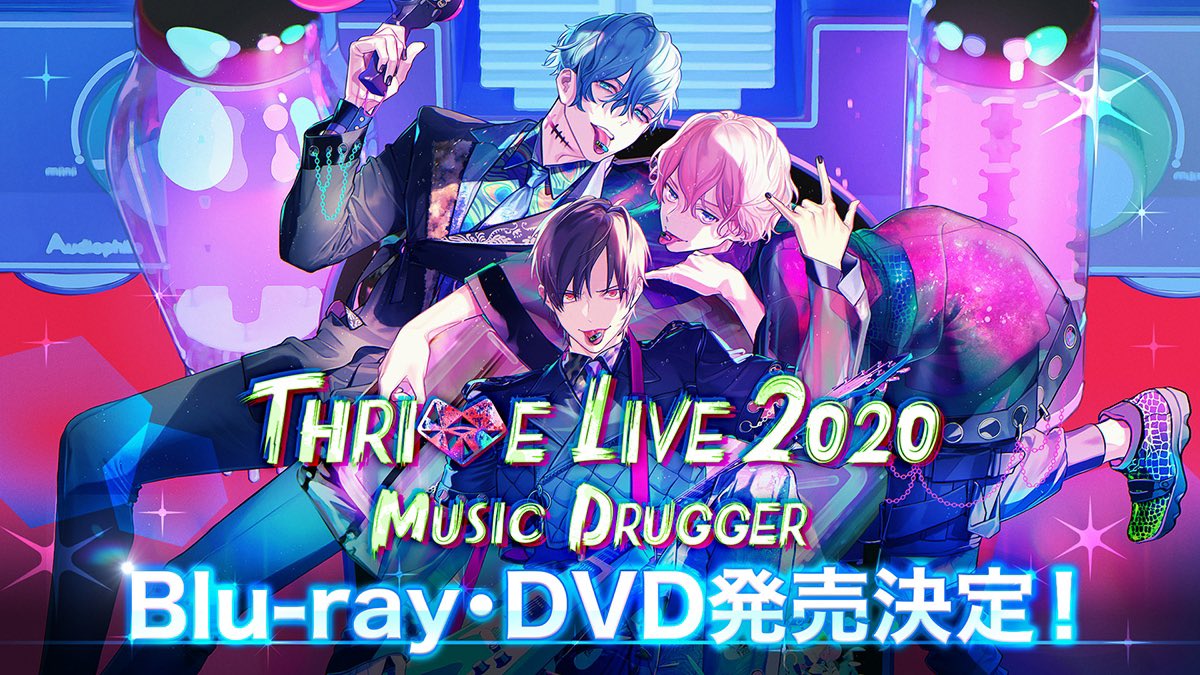 Title: B-PROJECT THRIVE LIVE2020 -MUSIC DRUGGER-
Release Date: May 26, 2021
Pre-orders will begin on November 24, 2020.
Nintendo Switch game: B-PROJECT Ryuusei * Fantasia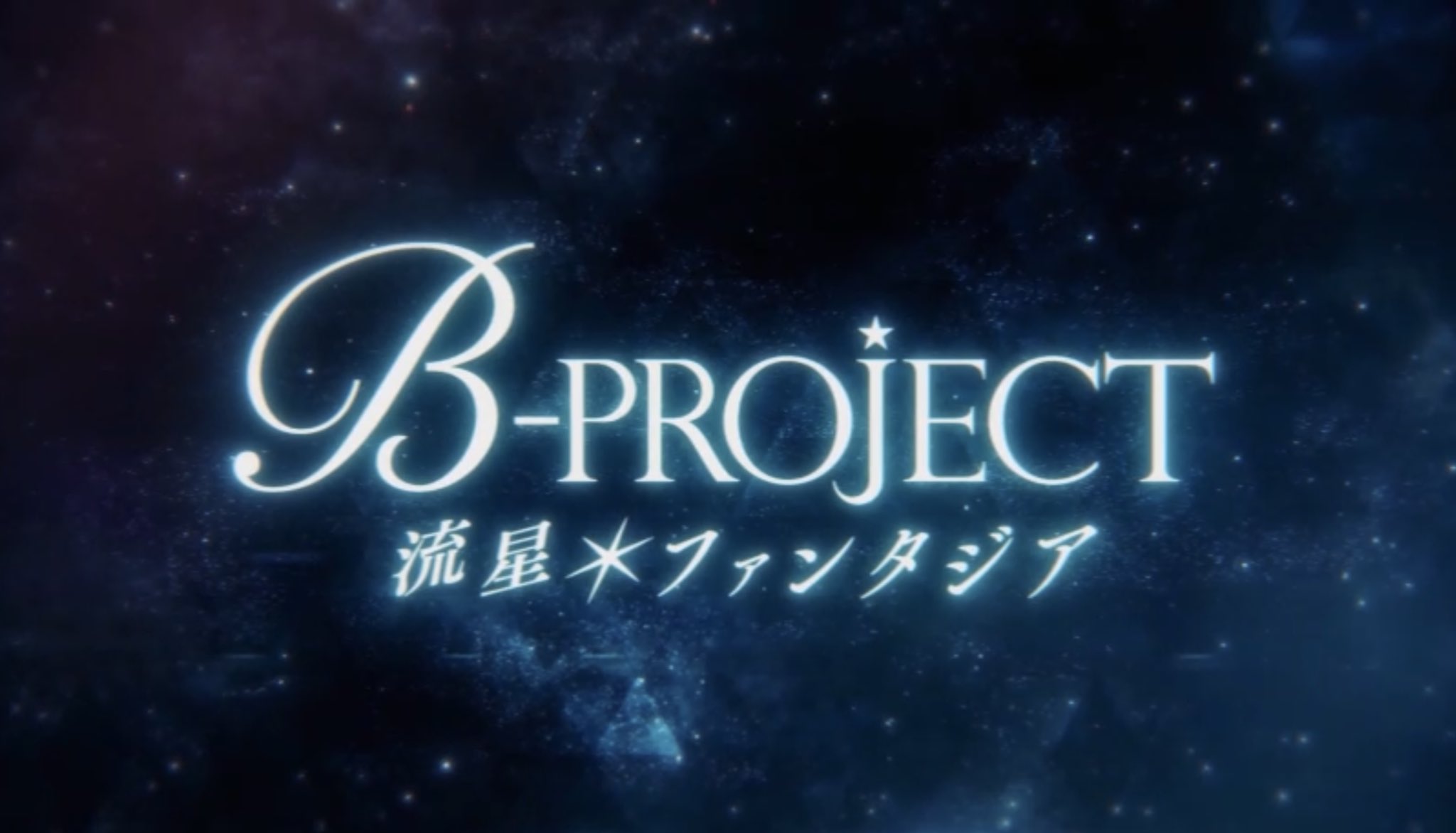 Title: B-PROJECT Ryuusei * Fantasia (B-PROJECT 流星*ファンタジア)
Release Date: TBA
System: Nintendo Switch
Voice: Fully voiced
Language: Japanese
Rating: TBA
Cast:
Kitakore: Tomohisa Kitakado (CV. Daisuke Ono) & Ryuji Korekuni (CV. Daisuke Kishio)
THRIVE: Goshi Kaneshiro (CV. Toshiyuki Toyonaga), Yuta Ashu (CV. Natsuki Hanae), & Kento Aizome (CV. Kazuki Kato)
MooNs: Kazuna Masunaga (CV. Yuto Uemura), Momotaro Onzai (CV. Tetsuya Kakihara), Hikaru Osari (CV. Showtaro Morikubo), Tatsuhiro Nome (CV. Genki Ogawa), & Mikado Sekimura (CV. Toshiki Masuda)
KiLLER KiNG: Yuduki Teramitsu (CV. Koutaro Nishiyama), Haruhi Teramitsu (CV. Taku Yashiro), Akane Fudo (CV. Shoya Chiba), & Miroku Shingari (CV. Takuya Eguchi)
B-PROJECT RYUUSEI * FANTASIA TEASER
Official Links
---