★ The limited-time medley event, Breakin' it faster, has begun!
Event Period: Nov 25 – Nov 30 (11:59 PM CST)
The event song for this event is Team W's Breakin' it faster! Play the medley songs and aim for the top rankings.
★What is a Medley Event? How to Play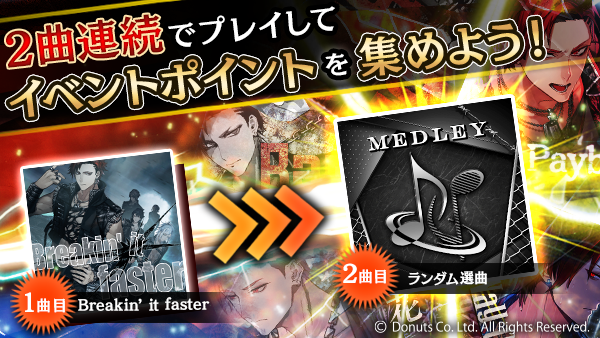 A medley event is an event where you play 2 songs in a row. The 1st song in this event will be Breakin' it faster and the 2nd song will be a randomly selected song performed by Team W.
The event is divided into 2: Sorting Battle & Block Battle
Sorting Battle: Compete against all users
Block Battle: Compete in blocks
★WHAT IS A MEDLEY EVENT? Rewards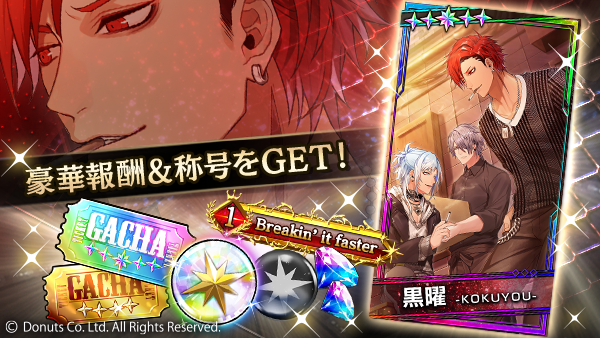 There are 3 types of medley event rewards you can receive:
Event Points Rewards
Sorting Battle Rewards
Block Battle Rewards
You can get a ★5-card featuring Kokuyou, a Limit Badge, a Limited Title and more!
★PICKUP GACHA
New ★4-cards featuring Sin, Takami, & Taiga wearing the Breakin' it faster outfits are available in the Diamond Gacha! In addition, Kokuyou's & Akira's, which had previously been released, will also be available! These cards will help you in the event, and though it's a matter of luck, try to get them if you can!
★Medley Card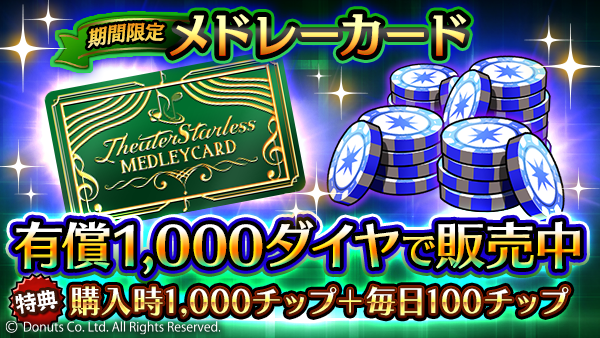 You can buy the Medley Card if you're in need of chips! It's a great-value chip card and you will earn more chips in the daily log-in compared to a regular black card~
---