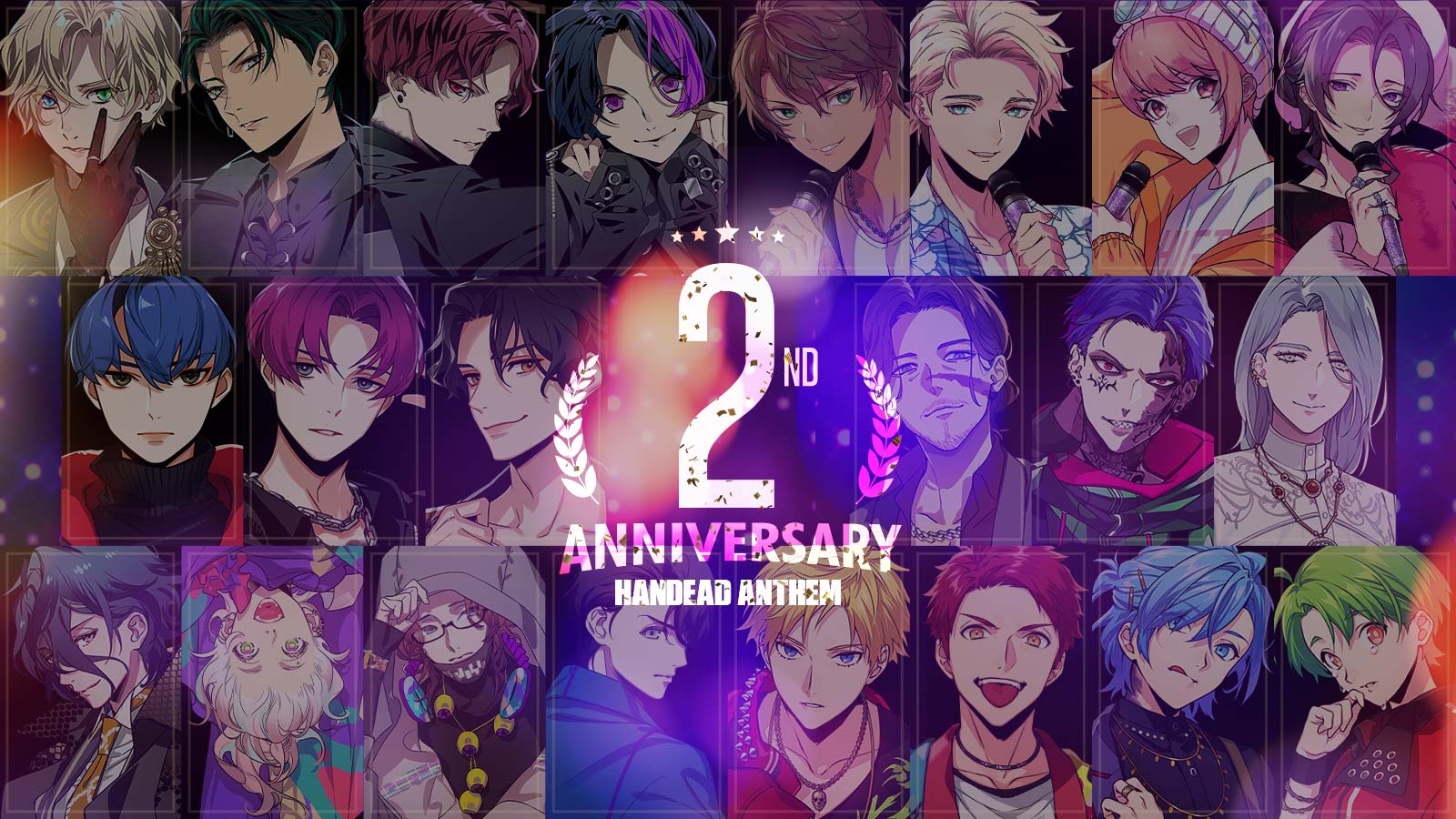 HANDEAD ANTHEM is celebrating its 2nd anniversary. To celebrate, a special project has been prepared!
I've known about HANDEAD ANTHEM (Hanthem) for a while, but I only recently became a fan. The main reason being Shohei Komatsu ❤ who voices deva's Ko, HIGH-TIDE's Zumi, B.U.H's Kuramu, & Yona's Yasuto. (yes, each voice actor voices multiple characters!) Since I'm still new, I haven't had the chance to listen to their audio dramas yet, but their songs are really good and they're the reason why Hanthem caught my attention in the first place.
The international fanbase seems almost nonexistent and I hope that changes soon because HANDEAD ANTHEM is definitely worth checking out! The 2nd anniversary project is the perfect opportunity for that. Check out the details below!
---
Announcement #1: Audio Drama Distribution
For 5 consecutive days, beginning July 21, HANDEAD ANTHEM's audio dramas will be released on the official HANDEAD ANTHEM YouTube Channel for a limited time only. From "WANTED HANDEAD" to the latest audio dramas, including ALBA & Shura Joudo's that were just released recently!!!
It's the perfect opportunity to get to know more about HANDEAD ANTHEM, and it's FREE, so take advantage of it!
Announcement #2: Congratulate Handead!
Send a congratulatory message to HANDEAD ANTHEM for their 2nd anniversary using the hashtag #ハンセム2周年
You might even receive a DM reply if you catch their attention!!! 👀 (replies will be by lottery)
Announcement #3: 2nd Anniversary Video
A special video will be released to commemorate the 2nd anniversary of HANDEAD ANTHEM on July 26! In addition, from July 20 to July 25, a countdown video from each of the 6 units will be released on HANDEAD ANTHEM's official Twitter.

Announcement #4: 2nd Anniversary Goods
The production of anniversary goods to commemorate the 2nd anniversary of HANDEAD ANTHEM has been decided! More details to be announced at a later date.
Announcement #5: Comments from the Cast
Lastly, congratulatory comments from the 7 cast members for the 2nd anniversary will be posted on the anniversary website on July 26!
---
OFFICIAL LINKS