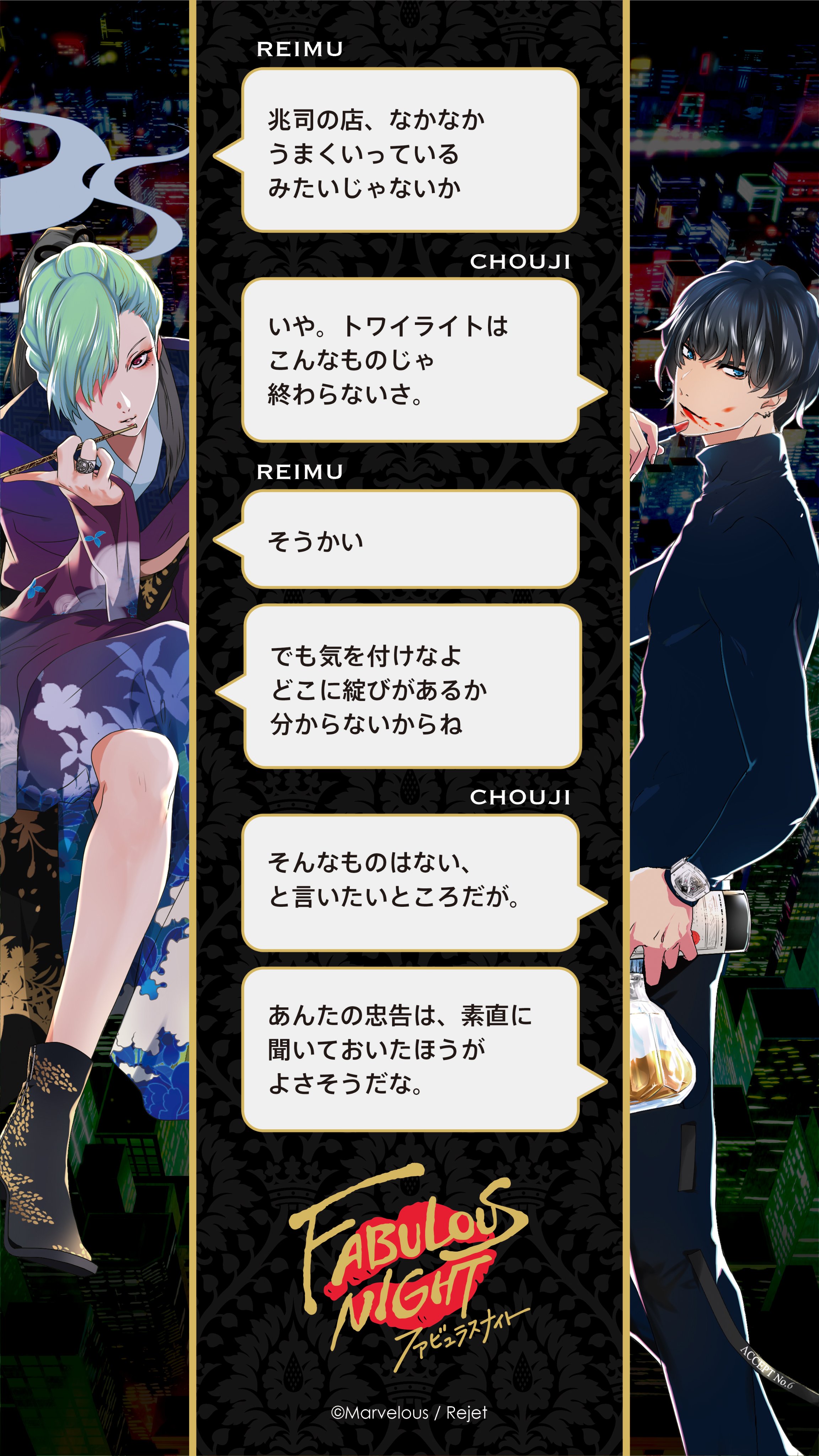 Don't forget to like and retweet the original post from the official account!
※Please DO NOT repost, retranslate, or use my translations without permission. Translation may not be 100% accurate!
---
REIMU
It looks like your shop is doing pretty well, isn't it?
CHOUJI
Yeah, something like this is not enough to take Twilight down.
REIMU
Even so, be careful.
You don't know where there could be an opening.
CHOUJI
I'd like to say that there's no such thing,
however, it won't hurt to listen to your advice earnestly.
---
Source: Fabulous Night Twitter