The relationship between Reimu, Yashiro and Mint is so wholesome 🥺❤ I once said Neo Basara wasn't for me and I'd like to take that back right now lol I got my CD already, so I'm going to be listening to it tonight 🎧
Don't forget to like and retweet the original post from the official account!
※Please DO NOT repost, retranslate, or use my translations without permission. Translation may not be 100% accurate!
---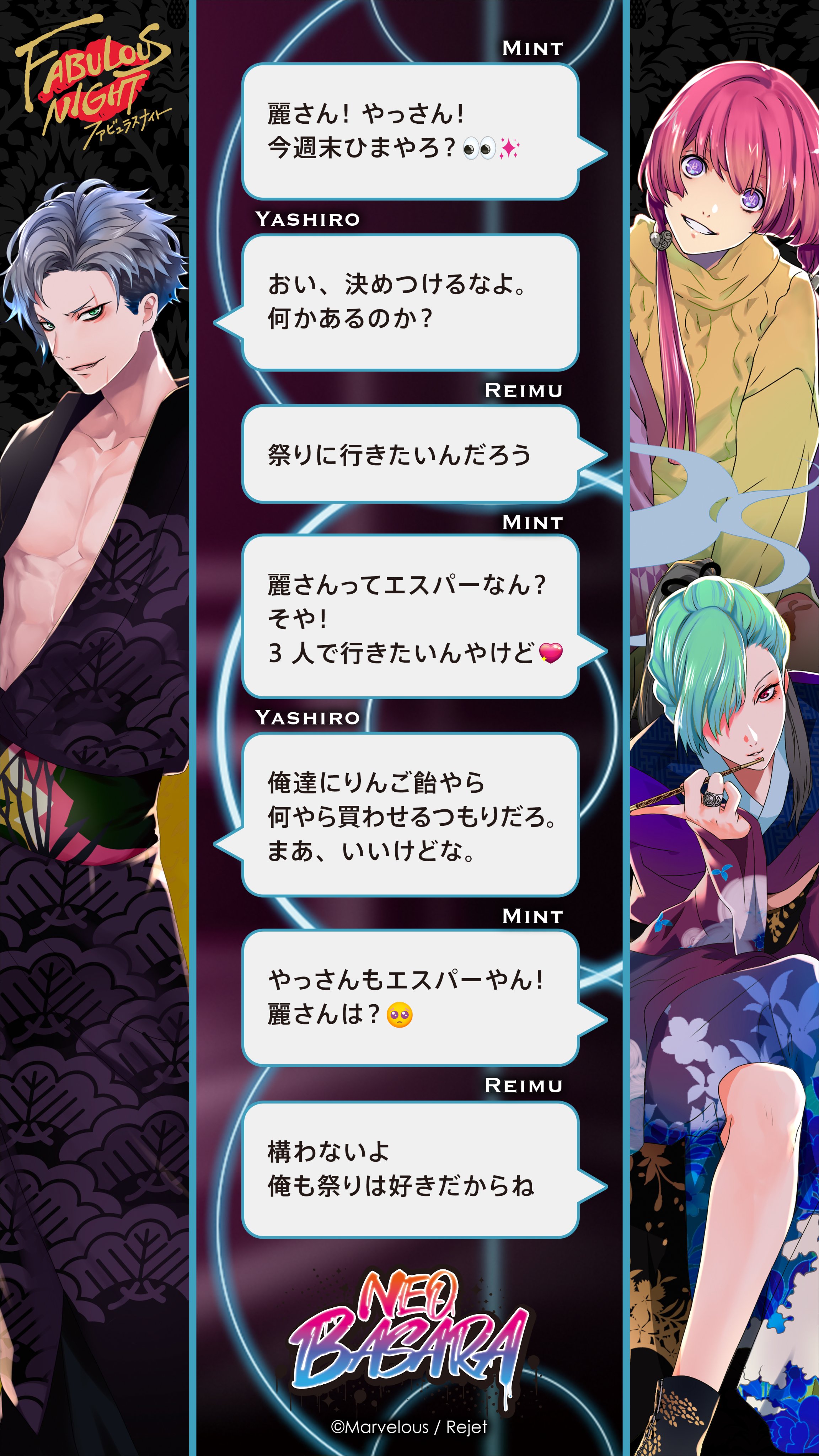 MINT
Rei-san! Yassan!
Y'all free this weekend, right? 👀✨
YASHIRO
Hey, don't decide that on your own.
Is there something going on?
REIMU
You want to go to the festival, don't you?
MINT
Rei-san are ya' an esper? Yup!
I wanna go with the 2 of ya 💖
YASHIRO
You're going to make us buy candy apples or something like that.
Well, that's fine with me.
MINT
Yassan's also an esper!
What about Rei-san? 🥺
REIMU
I don't mind.
I also like festivals.
---
Source: Fabulous Night Official Twitter