Blackstar -Theater Starless- Summer Fest Event "Crazy Summer Works (Team K)" has begun!
Event Period: August 21 – August 31 (12:59 AM CST)
Team K will be the last of Starless' outdoor performances. They demonstrate exceptional teamwork while managing the crepe stall and performing on the outdoor stage.
---
★EVENT SONG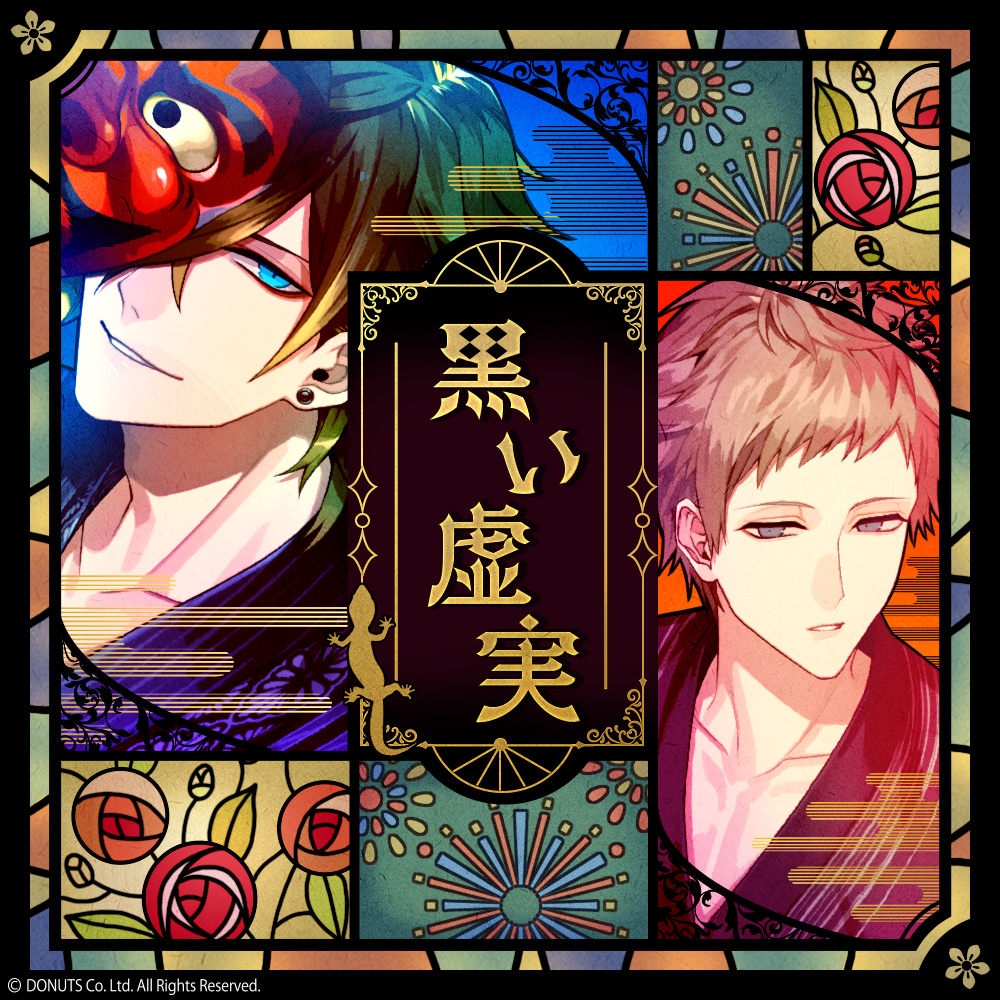 INFORMATION
Title: Black Truth and Lies (Kuroi Kyojitsu)
Vocal: Yoshino (Singer: Tomoki Saito / Academic BANANA)
Lyrics: Riho Okano
Music: Mine Kushita
PV
★PICK UP GACHA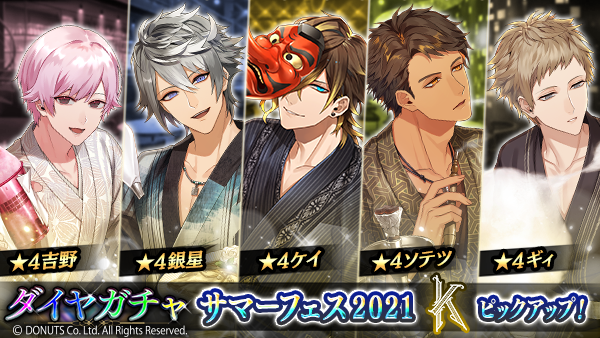 New ★4-cards featuring Team K wearing yukata are now available in the Diamond Gacha! These new cards will give you a pt boost during the event. Don't miss out on the ★4-card exclusive scenarios!
★SUMMER CARD 2021 (K)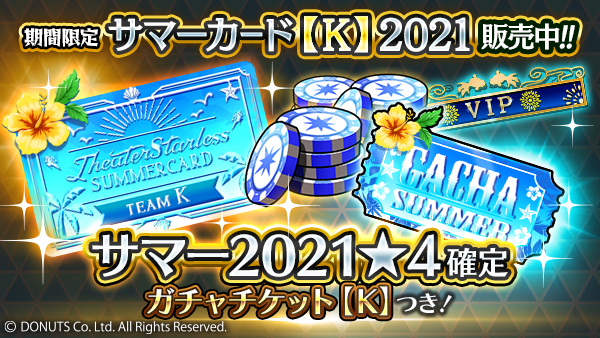 The Summer Card 2021 (K) is now on sale! It includes a "Summer 2021 ★4-card Guaranteed Gacha Ticket (K)" and a VIP event themed title! The amount of chips you earn during the daily log-in is higher compared to a regular black card, so it's a great deal!
---
OFFICIAL LINKS