I should take this as a sign that I should also take a breather every once in a while haha 😅 With this one, I have finally caught up with all of the Fabulous Night posts that I was missing! I was going to post this earlier, but I was lured in with some burgers and chose to go eat because I will never say no to burgers 🍔
Don't forget to like and retweet the original post from the official account!
※Please DO NOT repost, retranslate, or use my translations without permission. Translation may not be 100% accurate!
---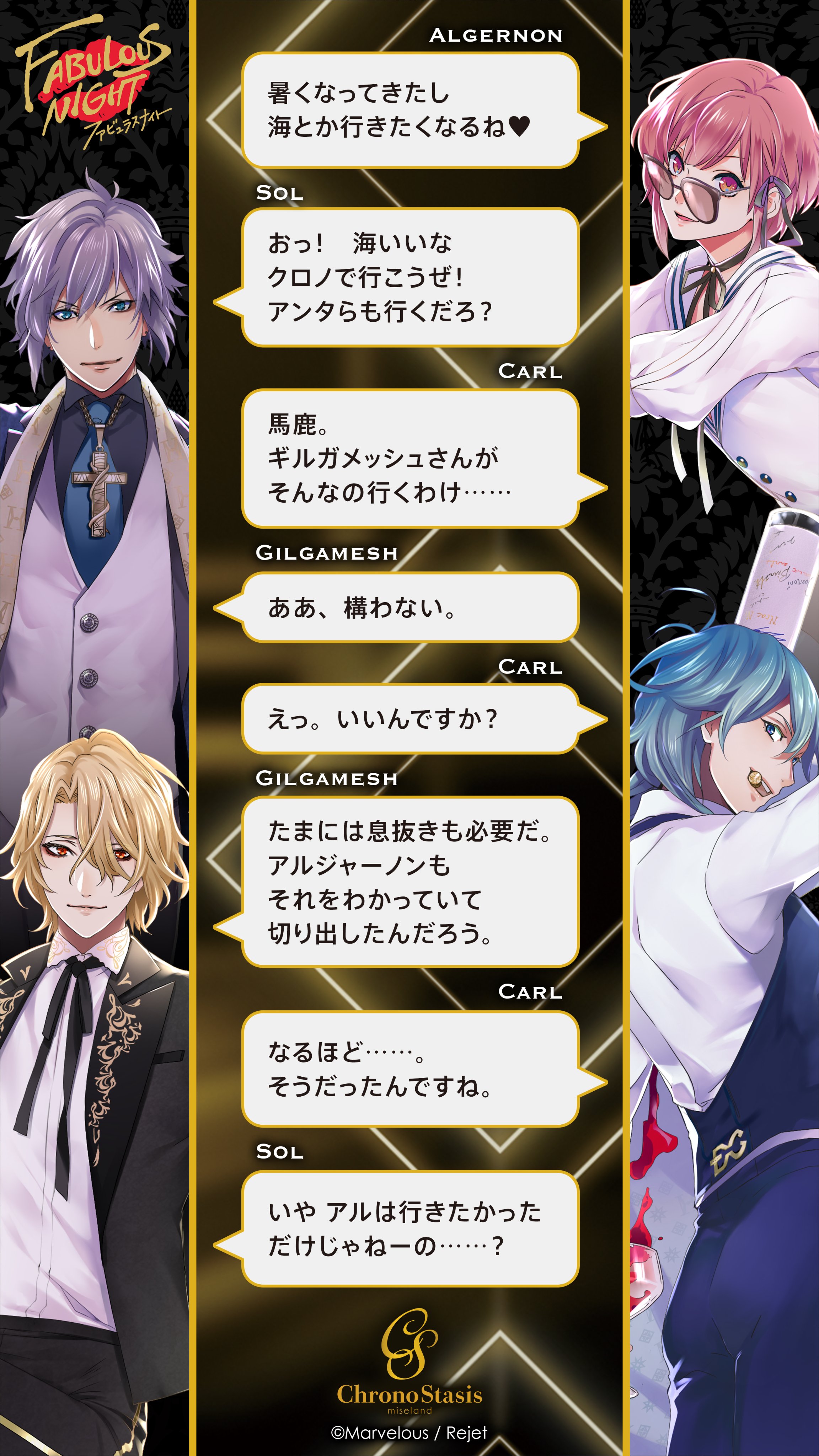 ALGERNON
It's gotten hotter.
I want to go to the beach.
SOL
Oh! The beach sounds good.
Let's go Chrono!
You guys are going too, right?
CARL
Idiot.
As if Gilgamesh-san will……
GILGAMESH
Oh, I don't mind.
CARL
Huh? Is it really okay?
GILGAMESH
You need to take a breather every now and then.
Algernon also knows this, so that's why he brought it up.
CARL
I see……
That makes sense.
SOL
That's not it, Al just wants to go, no……?
---
Source: Fabulous Night Official Twitter