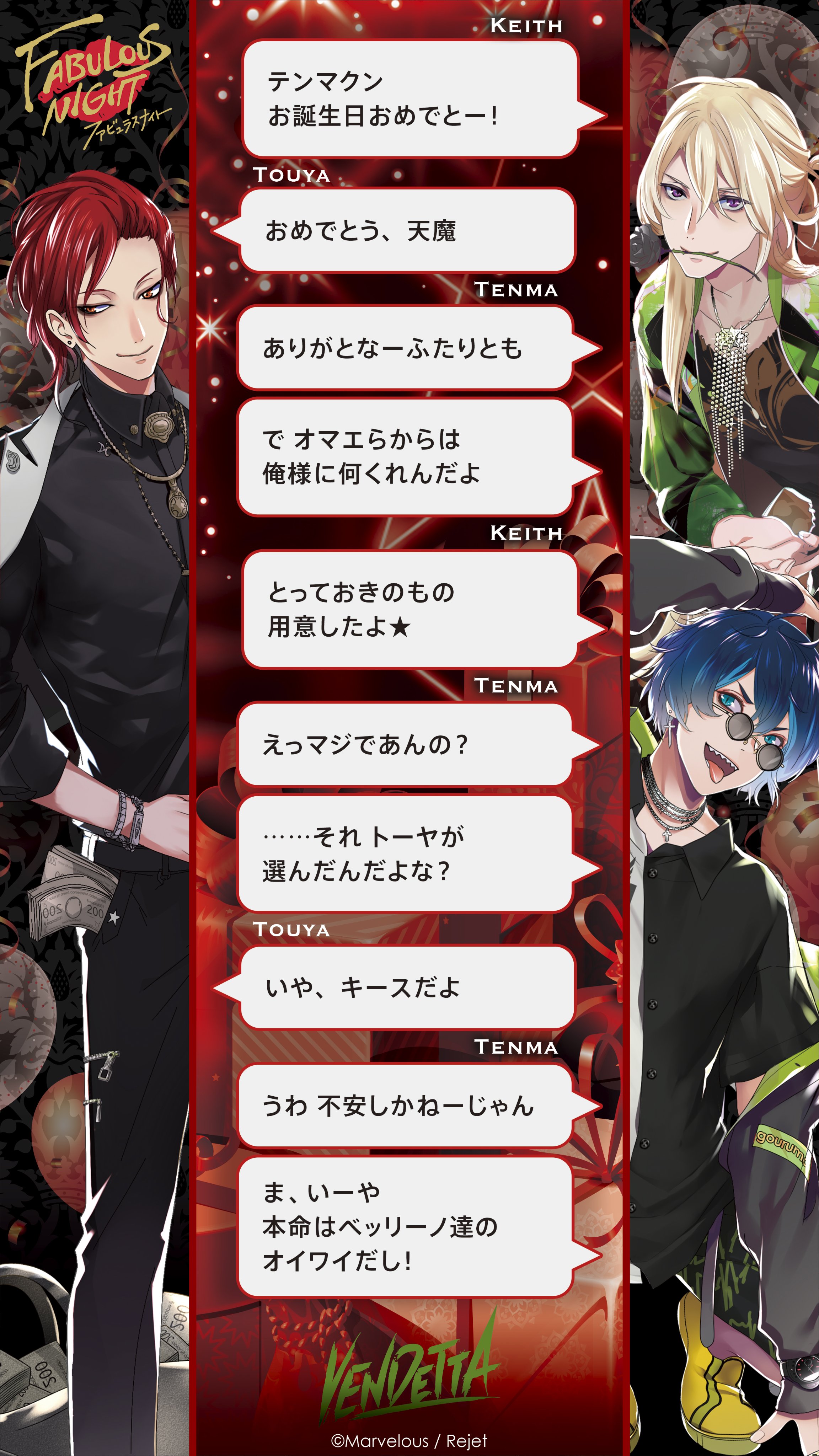 🎉🎈Charisma's Birthday🎈🎉
※Please DO NOT repost, retranslate, or use my translations without permission. Translation may not be 100% accurate!
---
KEITH
Happy Birthday Tenma-kun!
TOUYA
Congrats, Tenma
TENMA
Thanks you two.

So what did you guys get me?
KEITH
I prepared something really special★
TENMA
What? Really?
It's something Touya chose, right?
TOUYA
No, it was Keith.
TENMA
Wahhh! I'm worried now.
Well, whatever. I'd prefer to celebrate with Bellinos!
---
I feel like it's been so long since we've gotten Vendetta content, but turns out today is Tenma's birthday! 🥳 I was trying to figure out for a whole ass minute why Touya's gift for Tenma was a "kiss" (キス) but the word was "Keith" (キース) lmfao (don't judge me I read it too fast) 😂
Source: Fabulous Night Official Twitter