Blackstar Theater Starless 2nd Anniversary Event "Ignite a Noise" has begun!
Event Period: September 01 – September 17 (12:59 AM CST)
Haseyama makes the hasty decision of re-opening Starless, which is celebrating its 2nd Anniversary, before it's been fully restored. Each team is given a script with five interpretations of one original text─
★EVENT SONG
INFORMATION
Title: MADNESS JOKER
Vocal: Yoshino (Singer: Tomoki Saito / Academic BANANA), Kei (Singer: Ray Fujita), Yakou (Singer: Akito Matsumoto / Shinku Horou)
Lyrics: Uyu (ACRYLICSTAB)
Music: Ryudai Abe
★EVENT SONG
INFORMATION
Title: GOLGODA
Vocal: Akira (Singer: Taro Kobayashi)
Lyrics: Sakurako Fukuyama
Music: Ryudai Abe
★EVENT SONG
INFORMATION
Title: Only seek you
Vocal: Maica (Singer: Kradness), Rindou (Singer: Ajikko), Sinju (Singer: Stungun),
Lyrics: Katsuo Kawasumi(?)
Music: Shingo Kume
★EVENT SONG
INFORMATION
Title: Venomous Snake (Dokuja)
MC: Heath (MC: Takuya IDE)
Lyrics: Takuya IDE
Track: Takuya IDE
Music: HIRORON
★EVENT SONG
INFORMATION
Title: Sanctus
Vocal: Zakuro (Singer: Shakemii)
Lyrics: Riho Okano
Music: Yocke
★PICK UP GACHA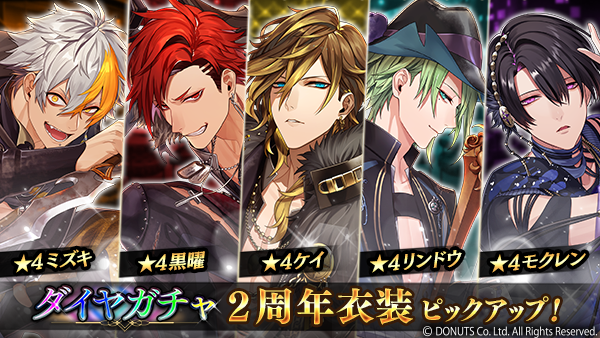 2nd Anniversary ★4-cards featuring all 25 cast members are now available in the Diamond Gacha! These new cards will give you a pt boost during the event. Don't miss out on the ★4-card exclusive scenarios!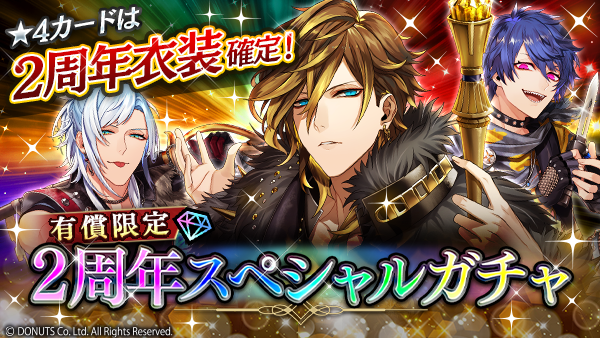 There's also a special 2nd Anniversary gacha limited to paid diamonds only where the probability of getting a ★4-card is twice of the 2nd anniversary pickup gacha!
★ROCK, PAPER, SCISSORS GAME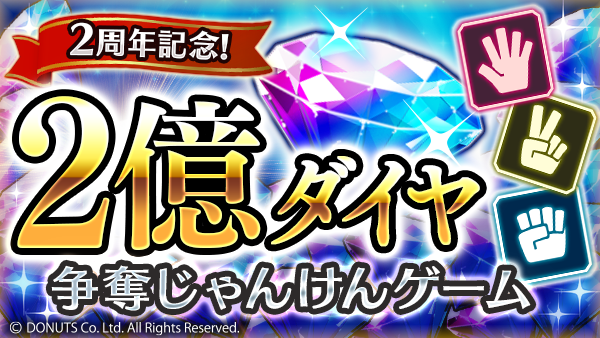 Play the rock, paper, scissors game once a day by logging in during the event period for a chance to win a lot of diamonds based on the outcome!
★120 SECOND GACHA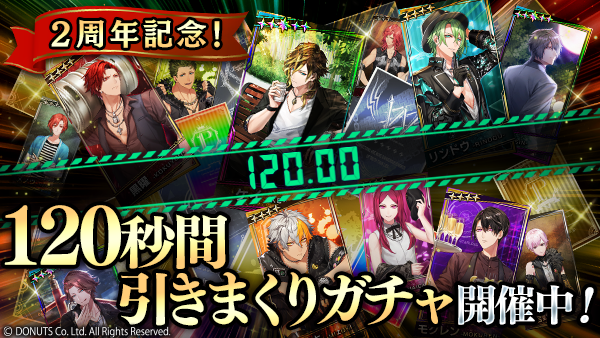 All-you-can-draw gacha (1 time only) for 120 seconds! Try to pull as many cards as you can within the time limit!
★2ND ANNIVERSARY CARD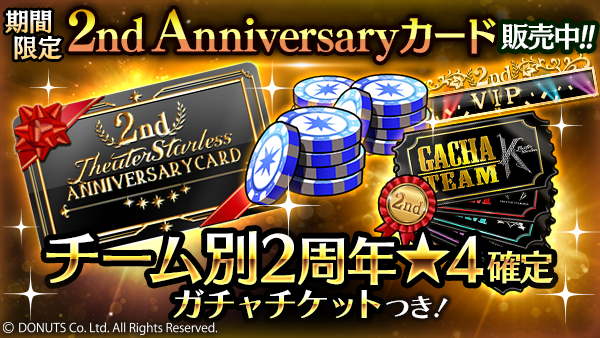 The 2nd Anniversary Card is now on sale! It includes a "Team-of-your-choice 2nd Anniversary ★4-card Guaranteed Gacha Ticket" and a VIP event themed title! In addition, the amount of chips you earn during the daily log-in is higher compared to a regular black card!
★REHEARSAL CAMPAIGN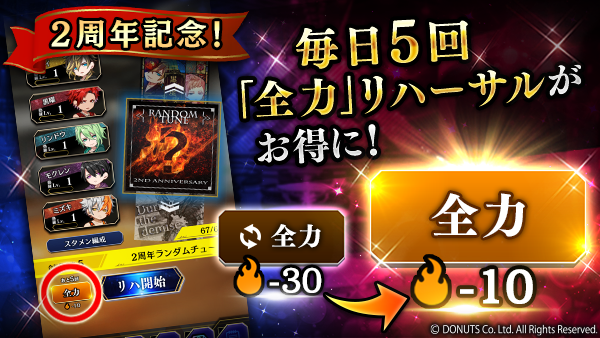 During the event period, you will be able to do rehearsal at full power for a lower cost 5 times every day.
★EVENT PT REWARDS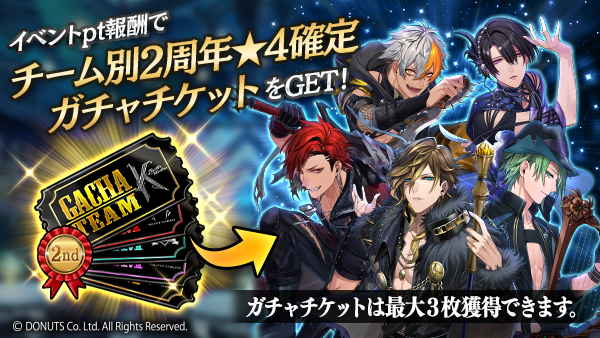 You can get up to three "2nd Anniversary ★4-card Guaranteed Gacha Tickets" and pick the team of your choice.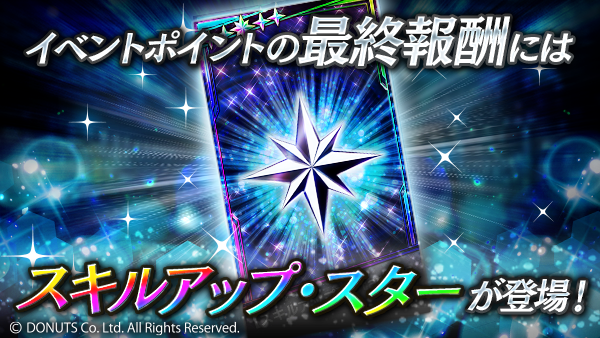 You can also get a Skill-Up Star when you reach the highest number of event pts.
---
Official Links