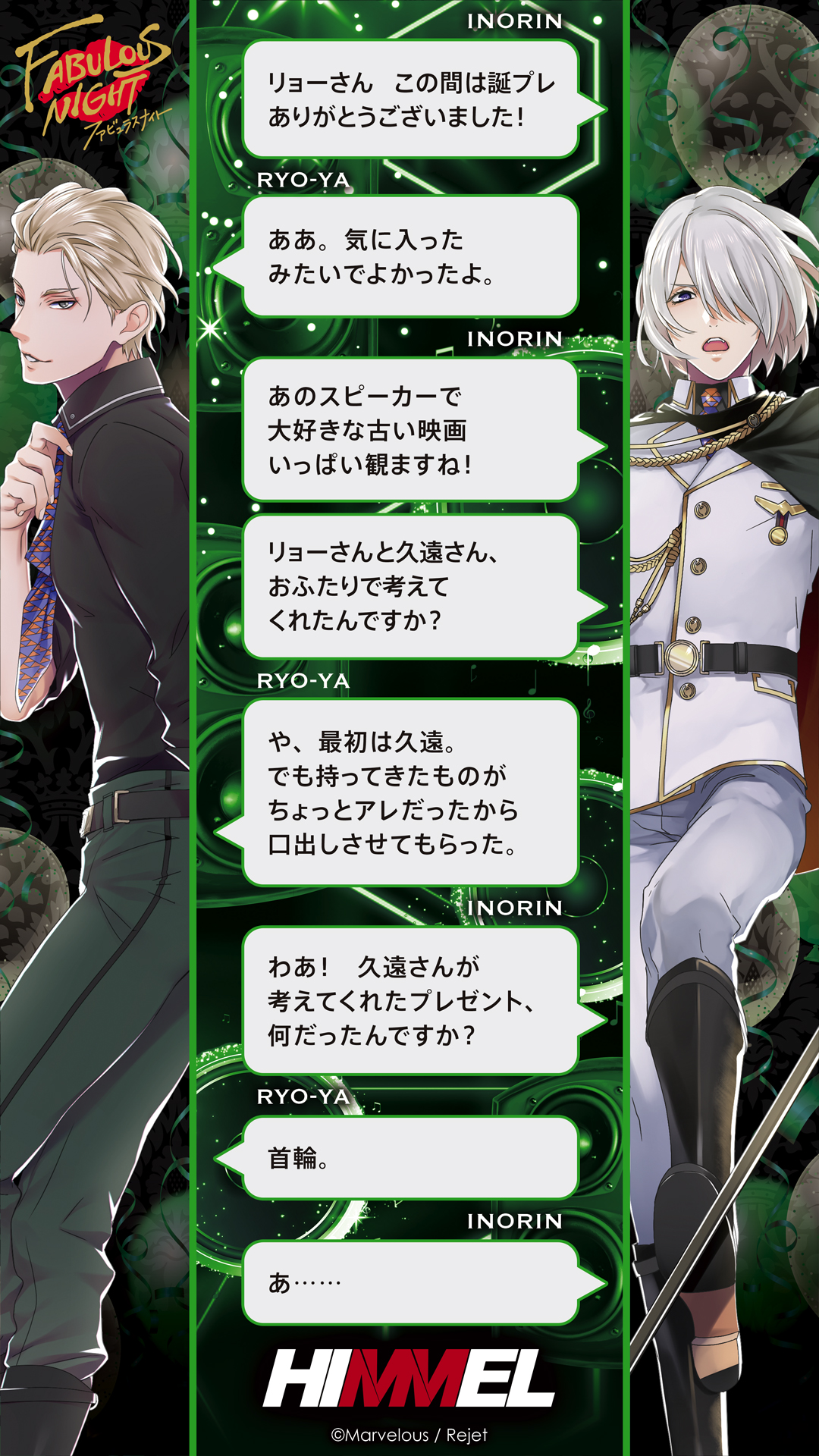 ※Please DO NOT repost, retranslate, or use my translations without permission. Disclaimer: Translation may not be 100% accurate!
---
I wanted to give you a…
INORIN
RYO-YA-san thank you so much for the birthday present!
RYO-YA
Ah, I'm glad you liked it.
INORIN
I'll watch a lot of my favorite old movies with that speaker!
Did you and Kuon think about it together?
RYO-YA
It was Kuon at first, but what he had in mind was a bit strange so I interfered.
INORIN
Wah! What was Kuon's idea?
RYO-YA
A collar.
INORIN
Oh……
---
omg I choked when I saw what Kuon wanted to give Inorin lmfao 😂 Ryo-ya should have let him give the collar to Inorin though just saying (^་།^)