🔒 Tanunyan'z (3)
Minami: ta-da! That time we went to Tanunyan Park!
Minami: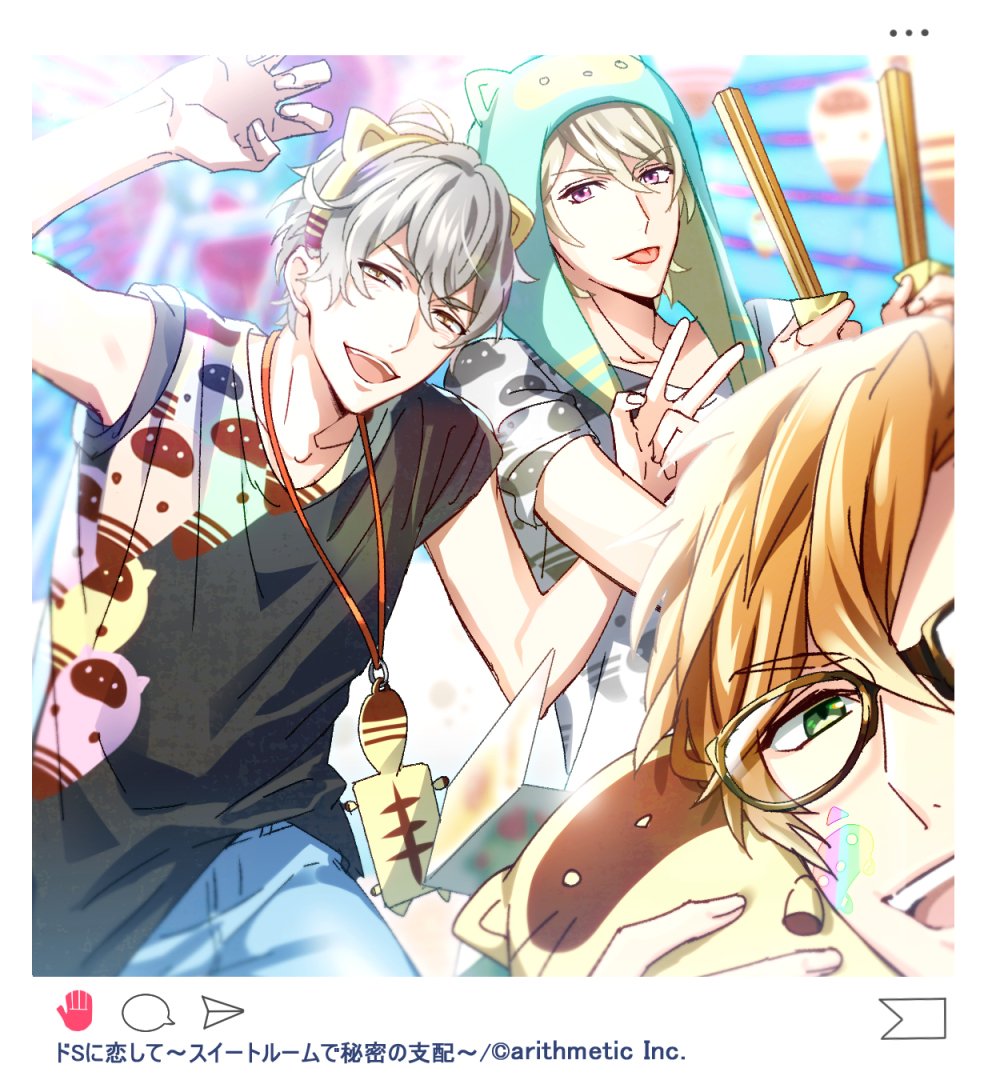 Alan: tanunyaan ฅ=• ω •=ฅ
Minami: nyaa ฅ=• ω •=ฅ
Alan: nya nyaan ฅ=• ω •=ฅ
Shizuka: I'm not going to say that
Alan: Shizupii what a party pooper!
Minami: Yes, Shi-chan! You were having fun that time, don't ruin it.
Shizuka: Absolutely not
Minami: My hand might slip and I might upload on SNS
Minami: Shi-chan's awesome photo from that time
Shizuka: Huh?
Alan: Me too Me too~! I might upload the photo from that time~
Shizuka: nyaan ฅ=• ω •=ฅ
---
※Enjoy my content? ❤ Please consider supporting me by donating and/or shopping using my affiliate links~ It's greatly appreciated! 😘
※Please DO NOT REPOST, RETRANSLATE, OR USE my translations in any way without permission. Translation may not be 100% accurate.