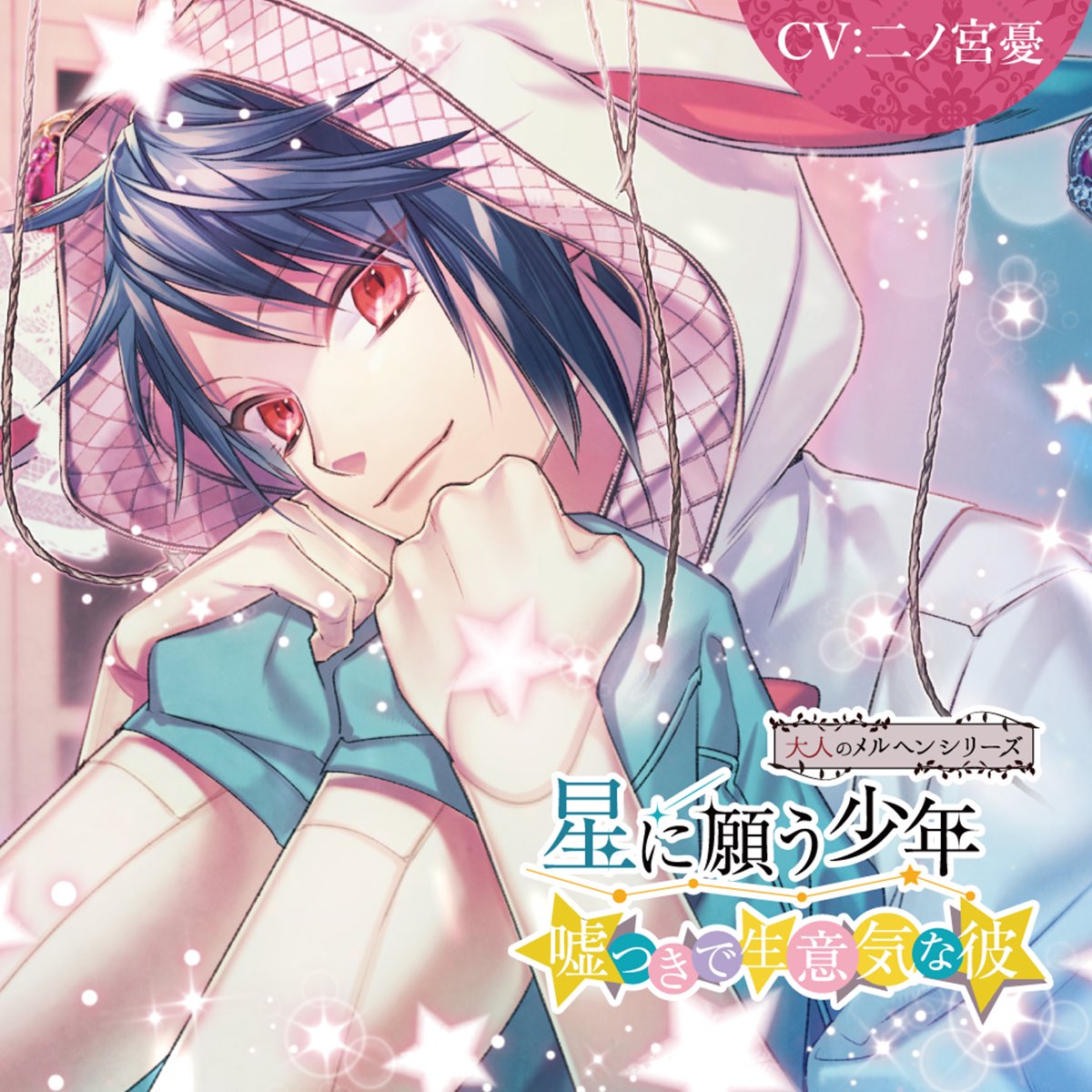 ※Please do not repost, retranslate, or use my translations without permission. Translation may not be 100% accurate!
---
Synopsis
It was on a certain night when you met a lost boy under the extremely beautiful starry sky.

Worried about how it would be dangerous to leave him alone…you took him home under the condition that he could only stay for 1 night.
You gave him soup to warm up his completely cold body and also a hug to calm him down. However……The next morning, he was nowhere to be found. This is your love story with a cheeky liar.
CD Info
Original Title: 大人のメルヘンシリーズ 星に願う少年~嘘つきで生意気な彼~
Release Date: March 20, 2019
CV: Yuu Ninomiya
Label: Rabbit Candy
Type: R18 Drama CD