Team P's seasonal performance has started! Let's cheer for them with Hot Spring limited goods!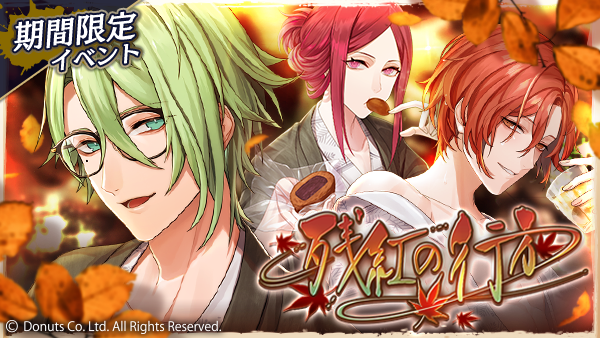 ★ Hot Spring Event "Zankou no Yukue" is now open!
Event Period: Nov 01– Nov 13 (12:59 AM CST)
★HOT SPRING GACHA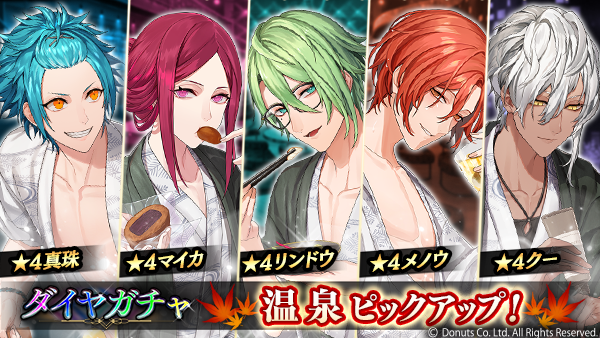 New cards featuring Team P wearing yukata are are now available in the Diamond Gacha! These new cards will have a special effect on the event "Zankou no Yukue." Don't miss the ★4-card exclusive scenarios!
★EVENT SONG: Zankou no yukue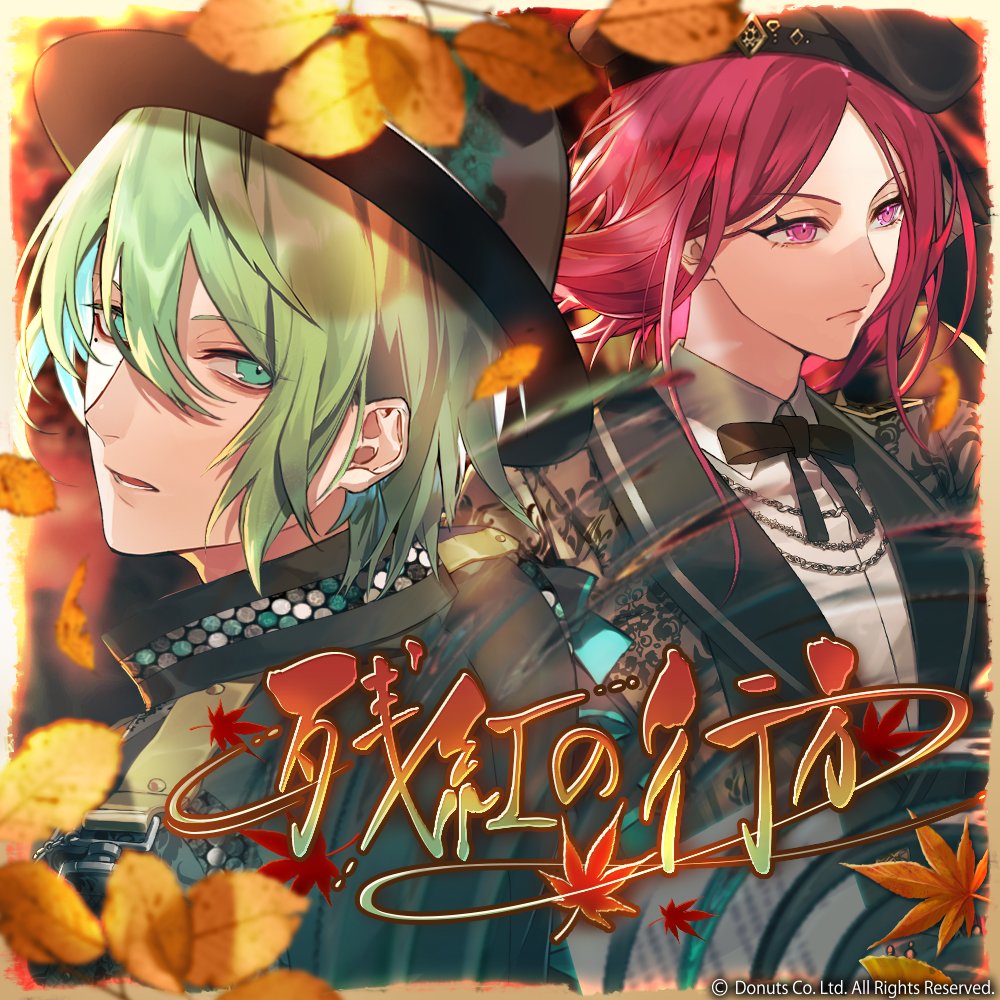 ★EVENT PV
Vocal: Rindou (Singer: Ajikko), Maica (Singer: kradness)
Lyrics: Ajikko
Music: SHINGO KUME
★Hot spring CARD 2020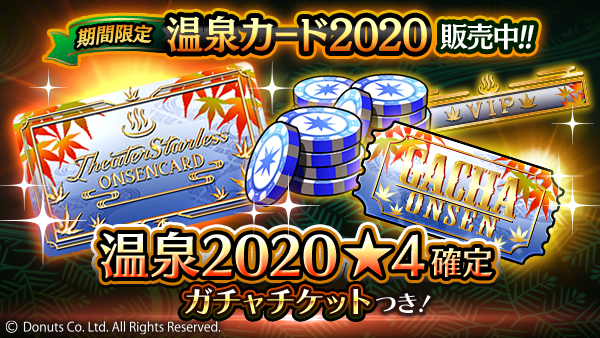 The Hot Spring Card 2020 includes a "Hot Spring 2020 ★4-card guaranteed gacha ticket" and a VIP event themed title! You will also earn more chips in the daily log-in compared to a regular black card.